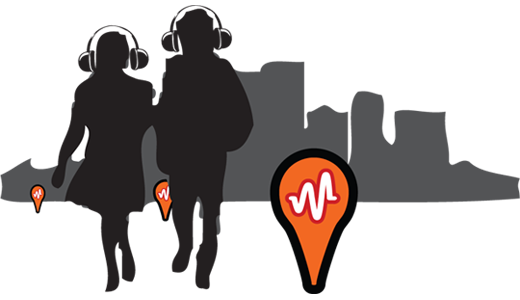 Tune into the World,
What are you hearing?

Record, Share & Discover Audio, around you.
Shoudio is the Location Based Audio Platform
natuurpunt

All rights reserved
We call it Audiogmented reality
Hear some nice streetperformance? Share some citysounds? On a party? Share a voice message with your friends on Facebook? Got something to say what doesn't fit in a tweet? Use Shoudio!
Listen to other random shoudio's from people and places all over the world! Tune in to channels. Subscribe to users or channels through iTunes.
Sign Up Now >
or click here to login
What can you do with Shoudio?
Record

What are you hearing? Instantly record and publish interesting soundsnippets.

Explore

Move around and check nearby, popular and recent audio recordings

Follow

Add your friends and other interesting people.

Hashtag radio

Make your own channels or tune into some.

Share

Crosspost your recordings to Facebook, Twitter and Foursquare.

Embed your stream

Add your recordings with the html5 ready widget to your sites and blogs

iTunes & Email

Let followers instantly subscribe via iTunes podcast or mail any Shoudio recording

Picture

Fancy up your recordings with a picture.

or click here to login